Ojos Earrings
$

40.00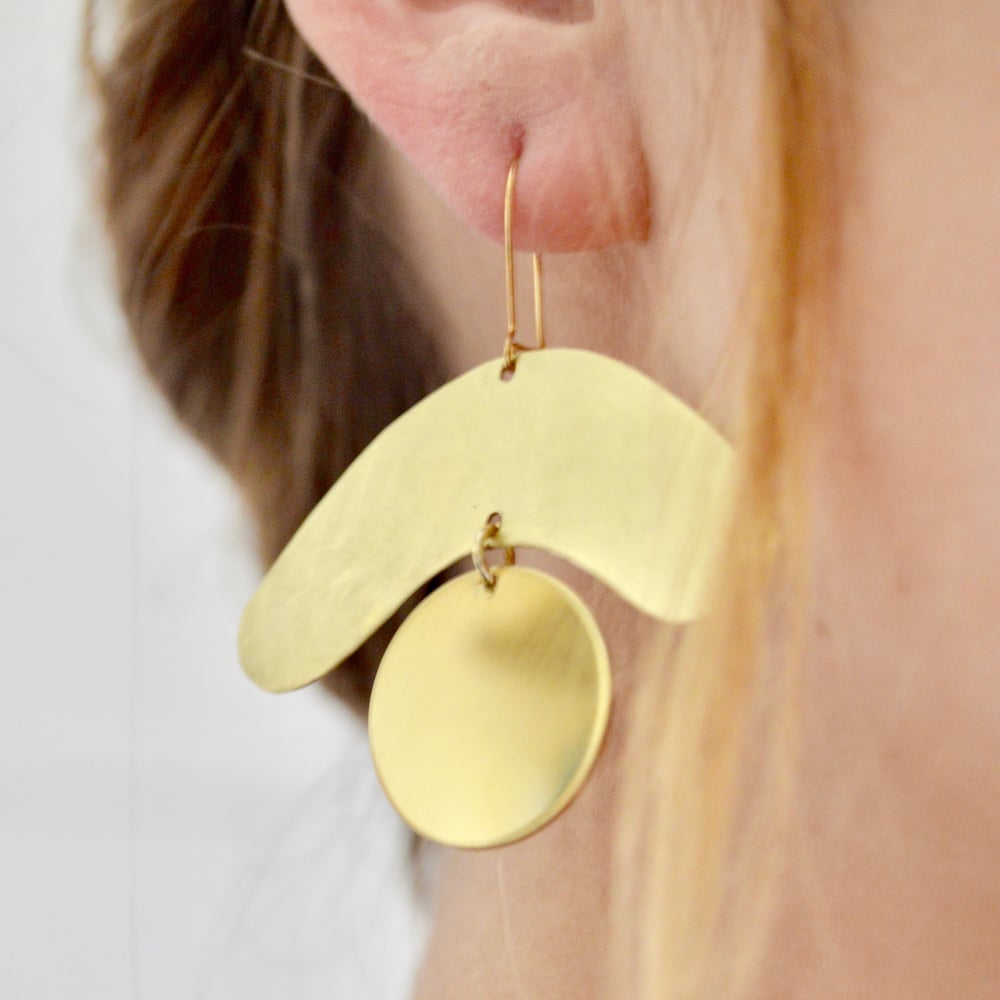 '' Who would believe that so small a space could contain the images of all the universe? What tongue will it be that can unfold so great a wonder? ''
- Leonardo da Vinci
The eye receives and emits light, looks out and looks in, is a window on the soul and on the world, revealing and perceiving, seeing through and true. It can also see too much, or nothing at all. We can feel truly known by the way another's eyes take us in.The eye illuminates, understands, expresses, protects, scorches and stares.
Inspired by the iconic Matisse eye; a symbol of the artist's prowess, The Ojos [Eye] Earrings are hand formed by me in my small East London Studio. Carefully piercing and sawing each piece means the shapes will vary slightly from the ones shown. I believe that each is unique in their individuality, the design is completed with 18kt gold plated surgical steel ear wires.
These statement earrings are made to order in house.
Carefully wrapped with tissue and packaged in a 100% recycled (and recyclable) pulp paper box that is embossed with our Jex Studio logo - polishing cloth included.
Perfect for gift giving!
Shipped within 3 - 6 standard business days (mon-fri).
X
JEX Studio
Share