Palmistry Necklace
$

68.00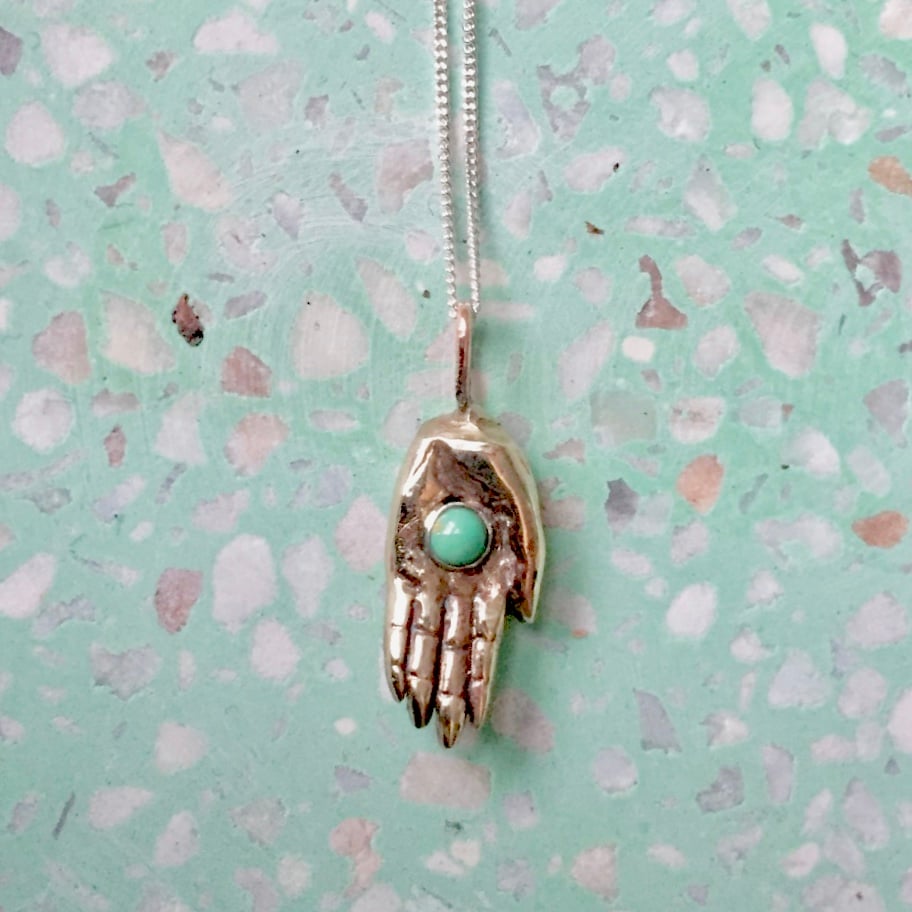 More personal than tarot reading or rune casting, and more variable than one's birth chart, a thorough palm reading can (if you're into such things) reveal what you've possessed within you since birth and also tell you... what may lie ahead.
Whether your psychic abilities are strong or could use some honing, this delicate golden hand necklace is sure to ignite your most inquisitive nature.
Formed by the designer our East London studio. This small hand is carefully carved from jewellers wax before being cast into your choice of the most beautiful reclaimed bronze or sterling silver.
The Palmistry Necklace is available in the following options:
- Left hand or Right hand (or one of each for you and your BFF)
- Flush set with a fiery Australian Opal hand picked from our adventures in Coober Pedy within it's palm.
- Bezel set with a stunning Nevada Turquoise nestled within its palm.
- Gorgeous and simple with no stone at all.
Specs:
- The charm measures 2.5cm in length & 1.25cm across.
- 18"- 925 sterling silver curb chain.
This gorgeous charm necklace is our go to for layering with other necklaces, and is perfect as a simple, delicate solo piece on its own.
Carefully packaged in a 100% recycled (and recyclable) pulp paper box, embossed with our Jex Studio logo.
Perfect for gift giving!
This item is made by hand to order and shipped within 1-2 weeks, most pieces ship sooner!
X
JEX Studio
Share