Amor Pendant
$

95.00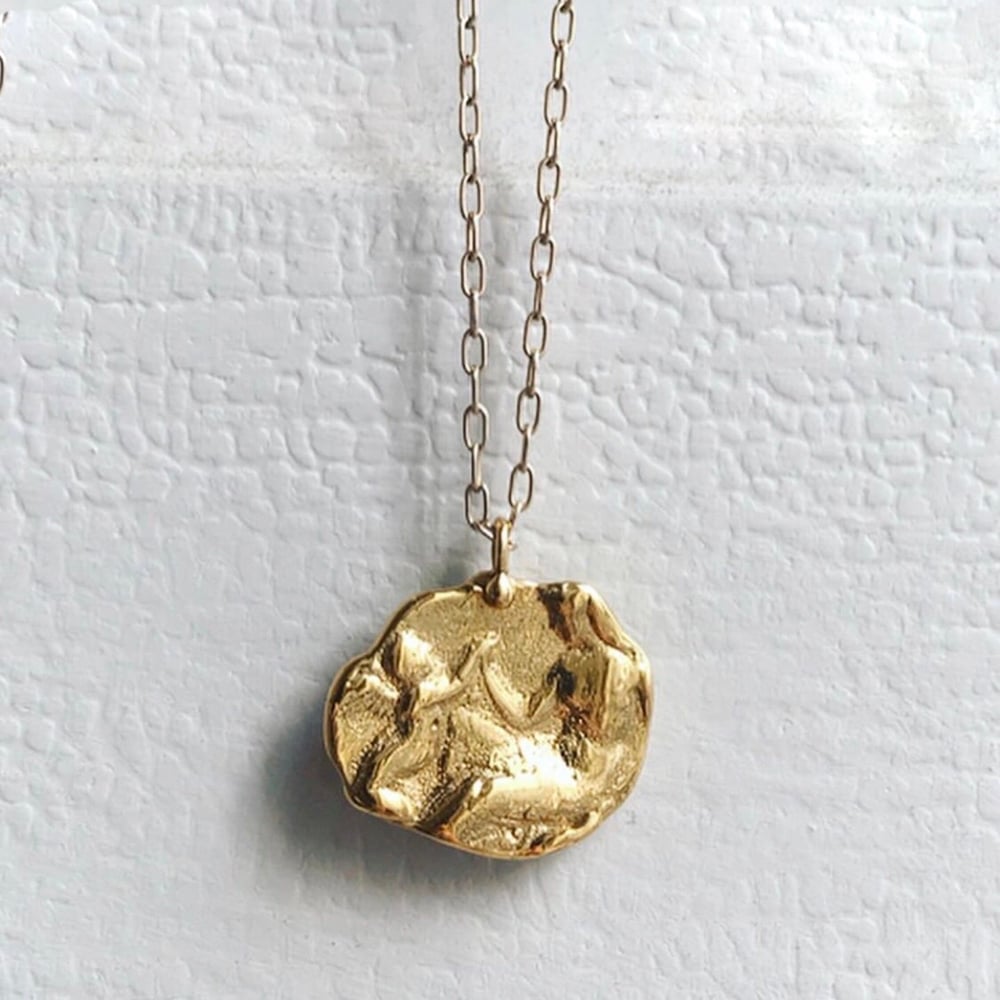 A 17th century Venetian glass intaglio was used to create this beautiful relief of love goddess Venus and her son, the cherub Cupid lovingly interlocking hands 〰️
In classical mythology, Cupid (Latin Cupīdō [kʊˈpiːdoː], meaning "desire") is the god of desire, erotic love, attraction and affection. He is often portrayed as the son of the love goddess Venus and the war god Mars. He is also known in Latin as Amor ("Love").
Formed by the designer our East London studio. This small hand is carefully carved from jewellers wax before being cast by hand into warm reclaimed 14ct yellow gold.
Specs:
- Available in reclaimed Sterling Silver, 14ct Yellow Gold and 18ct Gold Vermeil
- Pendant measures 2cm in height, 2.5cm in width
- 18" gold vermeil fine link chain included
This gorgeous charm necklace is our go to for layering with other necklaces, and is perfect as a simple, delicate solo piece on its own.
Carefully packaged in a 100% recycled (and recyclable) pulp paper box, embossed with our Jex Studio logo.
Perfect for gift giving!
This item is made by hand to order and shipped within 1-2 weeks, most pieces ship sooner!
X
JEX Studio
Share